RESIDENTIAL CLEANING SERVICES
Skilled, Experienced, and Professional - Residential & Commercial Services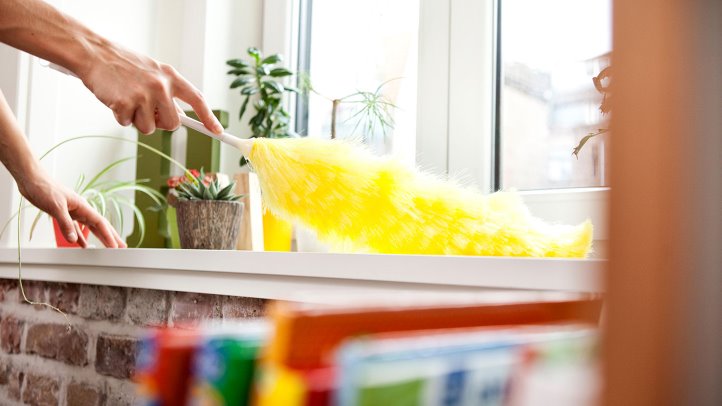 Home Cleaning Service
Regular Cleaning Services include services on a weekly, biweekly or every 4 weeks. The regular cleaning schedule is available only after an initial deep cleaning has taken place.
Why would you need a deep cleaning if you are signing up for weekly, bi-weekly, every 4 weeks regular cleaning?
Because if it?s the first time we would be cleaning your home, we consider it a deep cleaning since we don?t know what to expect or exactly how long it may take to provide the correct attention to your premises. During this time we go over the entire space touching everything possible to ensure we don?t leave something without cleaning (within reason of course and depending on your budget).
Normally if the condo/home needs more attention then the more likely it is that you would notice a big difference. If your home is extremely clean, less difference would be noticed but also less time would be required and the initial deep cleaning cost would also be less than anticipated.
A regular cleaning is basically going over the majority of the same things that were done during the deep cleaning with the exception that we cap the time based on the cost per visit we provide you to keep costs within reason.
Detailed Services and Limitations
All Rooms / Bedrooms
Dust picture frames, dust ceiling fans, lamps, furniture, woodwork, shelves, and baseboards (wiped with a rag and multi-purpose cleaner).
Under beds (if accessible), switch plates, vacuum sofa and under cushions, remove cobwebs, vacuum carpets, mop all floors. Vacuum furniture, including under any cushions. Empty and clean ashtrays and wastebaskets.
Make beds and change linens upon request.
All areas dusted ? on top, on front and underneath All items removed and replaced. (More time may be required if there are lots of small decorative items; additional charge would apply.)
Elevations higher than 8 feet for high dusting and cleaning may require additional time and costs.
Please note that insurance and safety prohibit lifting/moving anything weighing more than 40 pounds.)
Bathrooms
Clean, scrub and sanitize showers, bathtubs, and sinks. Clean and sanitize vanities, backsplashes, and toilets. Clean mirrors, polish chrome, dust windowsills and ledges, empty trash, wash floors and dust baseboards. Deodorize.
Each time Tremendous Maid cleans your home, we take care of a few extra tasks in each room to make sure that your home is well-maintained. With regular Tremendous Maid service, you will never need another spring cleaning again. Our goal is to help you enjoy life by eliminating tedious cleaning chores!
Kitchen
Counters, outside of cabinets, tables, chairs, sinks, switch plates, back-splashes, range tops, refrigerator (top, sides, front and floor behind if accessible), outside of dish-washer and oven, microwave oven (inside and out), toaster oven (outside), vacuum and mop floor, window sills and ledges, empty trash.
Sink and counter-tops must be left free and clear of dirty dishes and utensils unless otherwise prearranged.
Special cleaning services are also available:
It?s preferable that you schedule any special cleaning prior to your service date so that our staff is properly equipped to perform the services needed.
Dishwashing
High dusting and cleaning
Oven inside / outside cleaning
Blinds dusted/steamed
Refrigerator inside / outside cleaning
Wood / Baseboards / Wall washing* (anytime baseboards and walls are cleaned, there is a possibility that some paint may come out ? the homeowner is responsible for re-painting if needed).
Cabinets inside/outside cleaning
Professional carpet cleaning
Scrubbing/stripping/waxing hard-surface floors: wood, tile, marble, granite, etc.
If we are unable to provide a particular service, we may be able to refer you to a reputable local company that does. Just ask us.
Our residential cleaning services are ready for you. Call today for an estimate.
Call Us To Get A?Free Quote From A Professional.
(781)-258-4642
The very best professional residential and commercial services
If you're looking for the very best professional residential or commercial service, you've come to the right place.?Our skilled, experienced professionals will provide a service that is perfectly tailored to your needs. We combine both innovative and time-tested methods, with the goal of delivering the most spectacular, functional, and valued results possible. We don't believe that one size fits all, as every project is unique and has its particular challenges.
Our deep industry experience allows us to provide a time-tested approach that will deliver the best results possible.
So receive a fast, free estimate for your needs today! We're looking forward to serving you!
If you're not completely satisfied we'll come back and fix it, free of charge! Learn more
"We would like to express our sincere thanks and appreciation for the professional and timely completion of our project."
"Thanks for doing such an outstanding job. You and your crew are truly craftsmen."
"My wife and I compliment you for a job well done! They were very professional. Thank you for all your hard work."